AACOA's Major Expansion Project Like Renovating A Moving Train
The expansion at AACOA's Niles, Michigan facility was constructed using Butler pre-engineered metal buildings.
After years of serving commercial and manufacturing businesses throughout the United States, J.A. Wagner Construction still looks forward to new challenges. We like to think that if a client needed us to renovate a moving train, we'd find a way.
In fact, we're grateful for the opportunity we recently had to test our capabilities when we worked with a leading aluminum extrusion company in Niles, Michigan. AACOA's major $18 million expansion project, designed to accommodate a new state-of-the-art aluminum extrusion line, proved we can successfully expand a facility that's operational 24/7—the manufacturing equivalent of a train that never stops.
AACOA, a division of Georgia-headquartered Bonnell Aluminum, is one of the most technologically advanced aluminum extrusion and fabricating companies in the world. Established in 1972, the facility processes millions of pounds of aluminum each month. Located in the Bertrand Crossing Technical Park at 2005 Mayflower Road, AACOA has about 220 full-time employees and continues to grow, drawing on the talents of young graduates of several regional technical schools and colleges.
AACOA primarily serves clients in the consumer durables, machinery, and equipment markets. It is located near many major car manufacturers, as the facility serves the Midwest's bustling automotive market. It also operates a 117,000-square-foot anodizing facility in Elkhart, Indiana. This facility was originally constructed by J.A. Wagner in 1997 and expanded in 2001 and 2012.
As Brook Hamilton, the president and general manager of Bonnell Aluminum, put it, "With continued growing demand from our customers, it was exciting to invest in this additional capacity, knowing that we will satisfy these opportunities with the high quality products and services that AACOA is known for in the industry. Our facility in Niles is ideally suited for this project, with a well-run operation and a great team in place."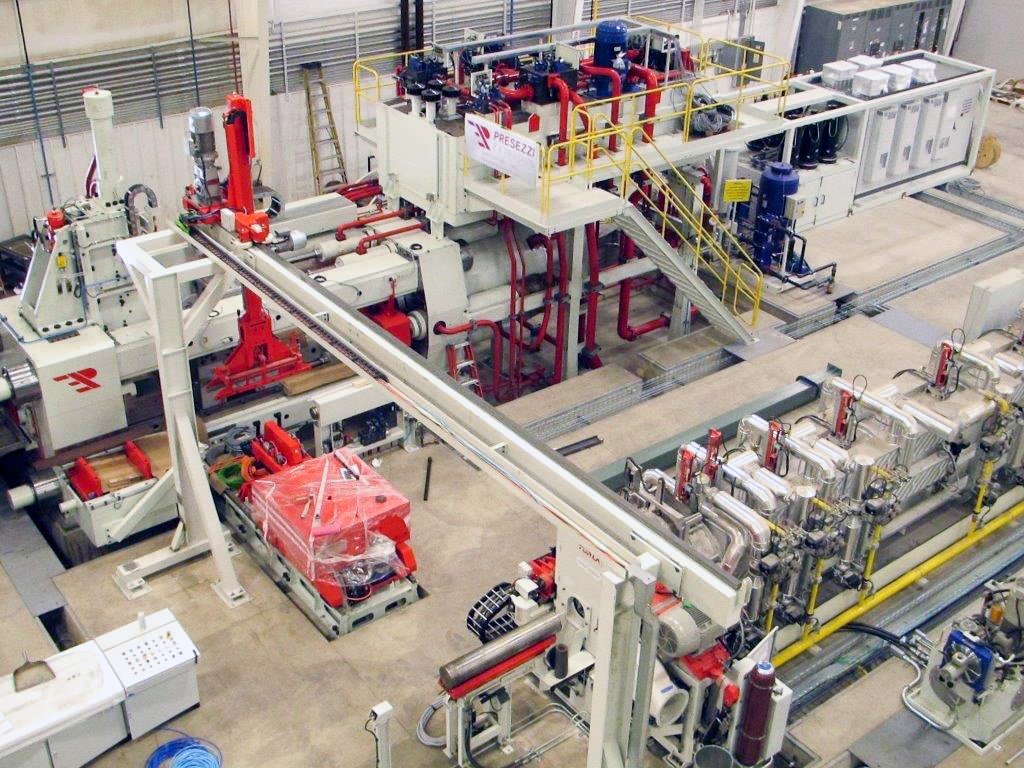 While navigating the challenges posed by 24-hour operations, J.A. Wagner constructed three Butler pre-engineered metal building additions totaling 119,135 square feet of new space. The work included construction of foundations for a new aluminum extrusion press and associated handling systems, age and log ovens, and ancillary support equipment. In addition, we expanded the parking area to accommodate an additional 180 automobiles.
The project, which began in July of 2016, was completed March 31, 2017. Ultimately, it has made room for a new line comprised of a state-of-the-art 3600-ton Presezzi extrusion press, housing a 9-inch container, handling systems, and ancillary equipment. New capacity at AACOA will be approximately 16 million pounds—with additional floor space to accommodate future value-added fabrication facilities.
Logistical challenges? There were many. J.A. Wagner and the AACOA team expertly managed them, including the strategic relocation of the entire operation with little or no down time. Also necessary was installation of equipment foundations for the new press and handling system in the reverse order of what is typical—necessitated by the shipping sequence of new equipment imported from Italy. To accomplish our work, we employed both three-ton and 10-ton, 92-foot span bridge cranes, constructed 1,000 square feet of in-floor trenching for utility lines to support the new extrusion press, and installed nearly five miles of OSHA standard color-coded utility piping.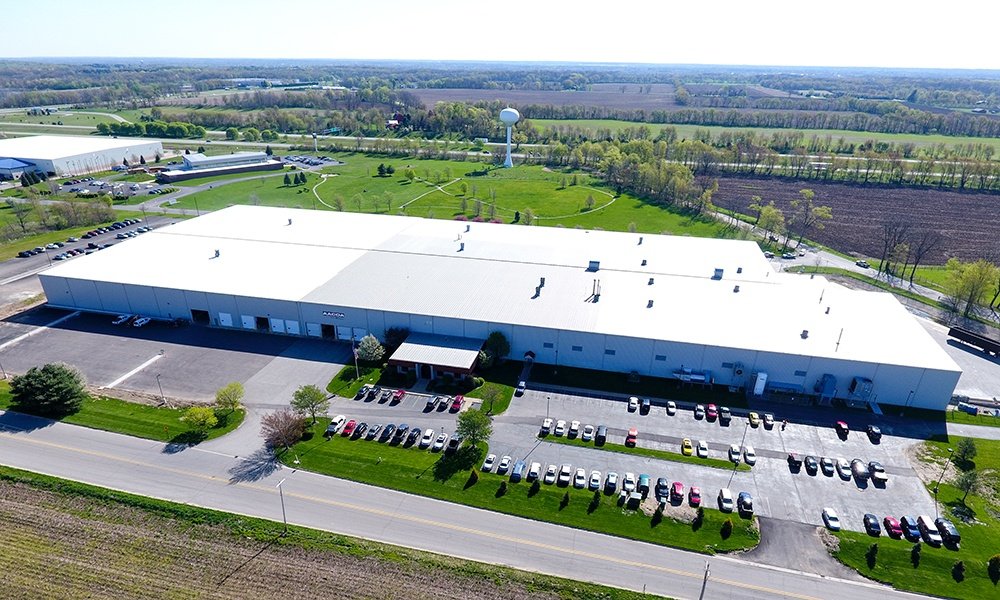 The J.A. Wagner project team is proud to have helped this growing aluminum processing company meet its goal of serving current and prospective clients in a very competitive industry. And, we appreciate the kudos from AACOA.
"It has been a rewarding experience to work with the J.A. Wagner team on this project," J. Scott Van Paris, AACOA's project manager for the recent expansion, told us. "From heavy industry to office environments, the company's work has been impeccable."
RELATED: See how versatile and affordable a Butler Pre-Engineered Metal Building Can Be
---
About J.A. Wagner Construction
For more than four decades, J.A. Wagner has been committed to the single goal of customer satisfaction. We have constructed millions of square feet for hundreds of satisfied customers in a multitude of states from Ohio, Michigan, and Kentucky to Utah and Texas. From building it new to renovating it to look and work like new, our company aims to make sure the spaces our clients use fully support their long-term business goals.
If you are looking for an innovative approach to your construction needs, we have a solution. Call us today or email andrew@jawagner.com.