Shield Restraints: Securing a New Addition in Elkhart, Indiana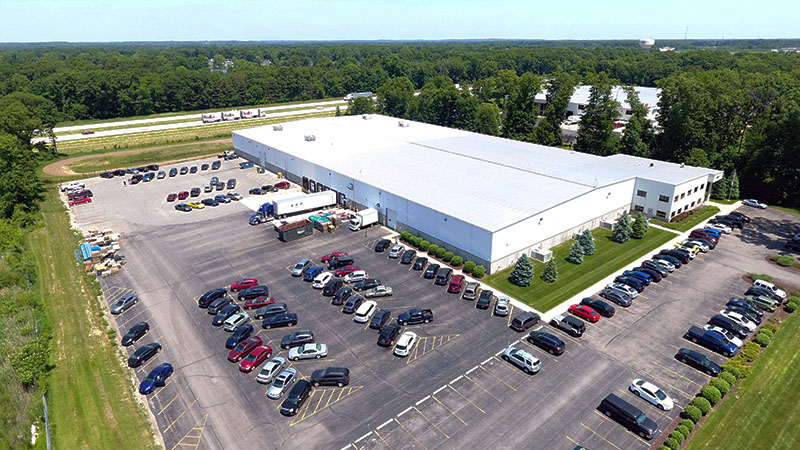 J.A. Wagner has completed a 42,875-square-foot production and warehouse space for Shield Restraint Systems, Inc. Located at 3802 Gallatin Way in Elkhart, Indiana, the pre-engineered steel structure is an addition to an existing facility built by our team in 2006. The expansion adds 10,500 square feet of warehouse space with two loading docks and a new 32,375-square-foot temperature-controlled production area.
Shield Restraints produces restraints and retraction systems for ATVs, child seats, forklifts, off-road equipment, recreational vehicles, trucks, buses, and airplanes. Around the world, leading vehicle manufacturers, aftermarket distributors, seating providers, and child safety seat manufacturers all trust Shield for quality occupant safety systems and restraints.
This expansion required the installation of some unique equipment, including a 300-ton stamping press with an isolated foundation, five 180-ton horizontal molding presses, one 40-ton molding press, and an overhead bus duct to power the assembly cells.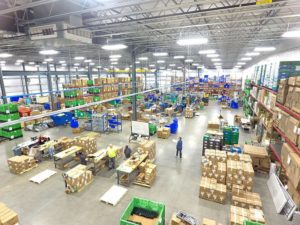 In an effort to maintain quality while increasing productivity, Shield chose to employ the use of an overhead bus duct.
This allows for a more efficient transfer of electrical power across the entire building to the facility's largest pieces of equipment. Low-cost maintenance and ease of duct modification will also deliver them savings in the future.
We installed roof-mounted utilities for all the presses, as well as four 25-ton rooftop A/C units. In addition, to assist Shield with maintenance efforts, we strategically positioned the production equipment so it could be serviced by a 10-ton bridge crane located within the facility.
This new location joins facilities in England, China, and the Netherlands.
"We're doing stamping and molding work in China that we're shifting here," explains Shield Restraint President Brian Babin. "Our business, as a whole, is growing today. We now import a lot of our finished goods back to the States, so this project is about making and selling them in the region." The Elkhart expansion will employ up to 40 new engineers, technicians, and toolmakers.
This is the second project J.A. Wagner has completed for Shield Restraints and we're pleased to assist with their expansion.